Ismail Yildirim was born in 1954 in a village in Anatolia. When he was fifteen, he went to Istanbul for studying fine arts.
In the turmoil of political news in Turkey, he was arrested in 1975 and jailed for four years. In 1980, he ran away to Lebanon and two years after he went in Paris where he found his filmmaker friend Yilmaz Guney (Palme d'Or at Cannes for the film Yol).
In the 80's, Ismail Yildirim discovered France and the life in exile. In 1984, he made the choice to devote himself to painting. In 1992, he started to sculpt.
In 2001, after 19 years of exile, he can finally go back to his country. A big gallery in Istanbul expose him during one month. He found his parents, friends and a new freedom.
Today he is living in France and working in Paris and in Yonne, in Saint-Aubin-Château-Neuf. He regularly exposes in France and in Turkey.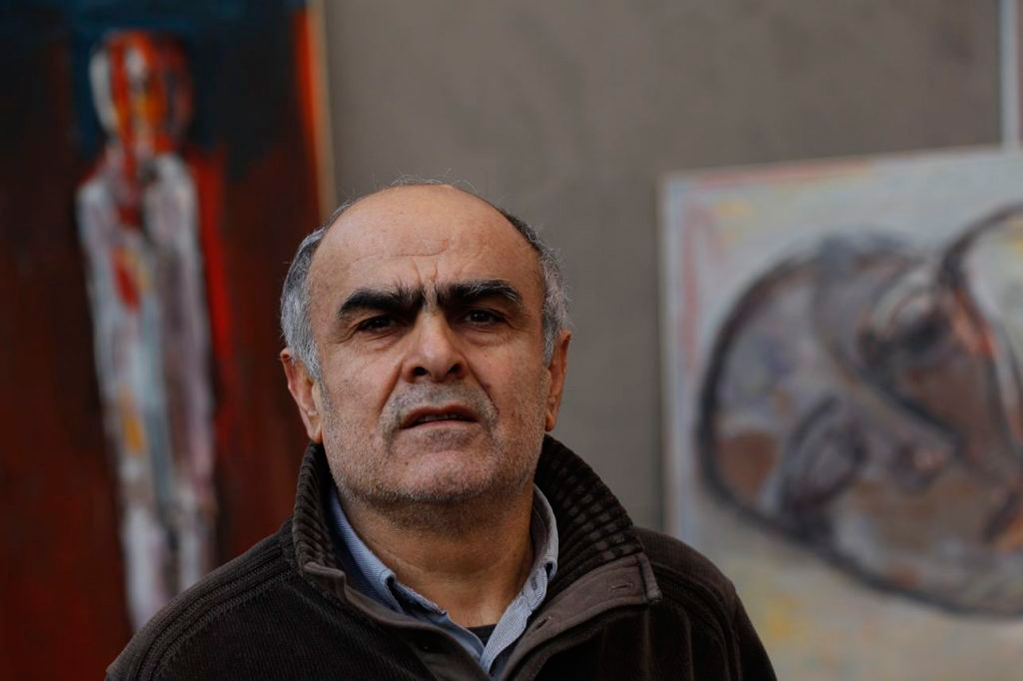 It's in France in 1984 that Ismail Yildirim decided to devote himself to painting.
However, an event will mark a turning point in his life and his work. In 1992, in Sivas, Turkey, a music and poetry symposium was organized bringing together writers, musicians and dancers. Thousands of islamists surrounded their hotel and shouted and insulted during a whole day. In the evening, the hotel is burnt. We will count thirty-seven dead.
For Ismail Yildirim who is living in Paris, the shock is overwhelming, generating anger and rage. The contradictions of his people scare him. His painting becomes abundant and exasperated. Then emerges the urgency of sculpting, as if wood, fire and ash could better express what he feels. For four years almost exclusively faces…then bodies.
Nourished by mythology, his language will progressively calm down and gain in depth. His expression becomes more abstract, integrates time, passage, memory. He is working large formats. Nevertheless, the world news stays a permanent source of questioning and inspiration, which is constantly confronting the intimate border that separates the victim from the executioner.
While the Middle East is torn by conflicts and wars, Ismail show the war at breast height, migrations and chaos. His artwork expresses the resistance of those who are standing. And also says our need of rest and aspiration for peace.
The themes declined throughout his artistic career are those of the Mediterranean. Multiples and contradictories cultures whose origins are plural, but whose interiority is common and shared.