Belleville Workshop in Paris 20th
It's not possible to feel stranger in Belleville. All nationalities, origins and backgrounds mingle each other in a permanent disorder and movement.
Ismail choose this district upon his arrival in Paris. He installed his first workshop in a cellar, in the middle of clothing workshops.
Today, a window on the street brings him light and has enabled it to make it a place of work and exhibition.
Every year in may open houses are organized by a collective of artists, the Belleville Artists' Workshops (Les Ateliers d'Artistes de Belleville).
52 rue Piat – 75020 Paris
Ateliers d'artistes de Belleville
www.ateliers-artistes-belleville.org
Workshop of Saint-Aubin Château-Neuf (Yonne)
In Saint-Aubin-Château-Neuf, in Yonne, halfway between Joigny and Auxerre, Ismail has set up in the two barns of a small farm a sculpture workshop, a painting workshop and an exhibition space. He is working the wood (walnut, oak, cedar, acacias, fruit trees …) and large formats in painting.
An art path (Chemin des Arts) crosses the Saint-Aubin village, made up of ceramic works, photos, paintings, metal or wood sculptures…
Le Chemin des Arts
www.chemin-des-arts-de-saint-aubin.fr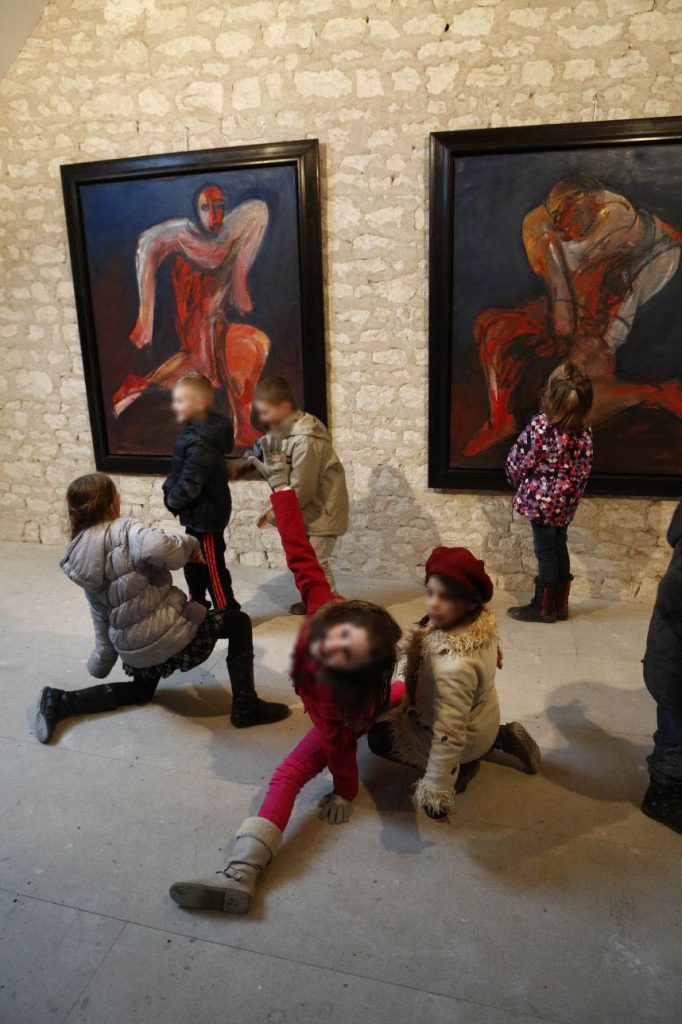 Portrait and self-portrait of the artist in his studio
Extracts from the film "40 years and 2 hours" ("40 ans et 2h")
Realization © Ecrimage 2009
"Ismail Yildirim and Beethoven"
Realization © Ecrimage